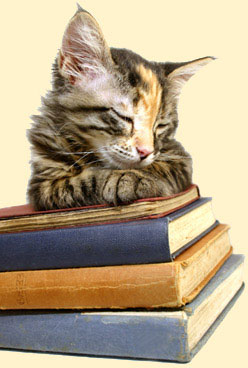 Whether you're already accustomed to taking advantage of the specialized care offered by a professional pet sitter, or you're entirely new to the process, we can answer all of your questions.
Are you Bonded and Insured?
Yes we are. Proof of bonding and insurance is available upon request.
What services do you offer?
Please visit our Services & Rates page for the most current information.

Do you provide service on an ad-hoc basis or do I need to sign a long-term contract?
A long term contract is not required for services to be rendered. Paws at Home LLC will always try to cater to your lifestyle and changing needs.

What kind of pets do you care for?
Dogs, cats, birds, fish, small crated/caged animals, along with other exotic pets.
What areas do you service?
Please visit our Service Areas page for the most current information.

What if I live just a few miles outside your service area?
Please send us your information via the Contact Us page and we can do an evaluation of whether we will be able to service your location.

What makes Paws at Home LLC different from other pet care services and pet sitters?
Paws at Home hopes that every in-home pet-sitting service will provide the same high level of care and service that we provide. However, we recognize that the only pet-care services that we can control are our own. Paws at Home pledges to provide the highest level of service for both you and your pets.

Who will be caring for my pets and my household when I am not home?
Only certified Paws at Home employees.

Why should I choose you and not just ask my neighbor/friend/family to watch my pets?
Plans can change, asking can be awkward, and people can forget. Know that your pets are being taken care of by a professional who always has their best interests in mind.

What is the purpose of the in-home consultation?
The purpose of the initial in-home consultation is to take care of all initial paperwork prior to services being rendered. At this visit we can also answer questions, transfer keys, and tour your home while discussing detailed instructions on how to care for your pets. More importantly, it is a time for us to get to know your pets and for you to get to know us.

What are your rates?
Please visit our Services & Rates page for the most current information.

What are your hours of service?
7:00am to 9:00pm, 7 days a week. If additional hours of service are required, services can be negotiated.

Can I make last minute arrangements for pet care?
We will always try to do our best to accommodate your requests for service.

Can I make arrangements for overnight pet care?
We do not currently offer overnight pet care.

How will I be billed for your services?
You will receive an invoice at the conclusion of service or at the end of each month for monthly plans.

Can you provide references?
Yes we can. References can be provided upon request.

If I have a problem, who can I call?
You can reach Paws at Home anytime by calling or texting 973.964.7817 or by emailing us at info@pawsathome.com
Didn't find the answer you were looking for? You can reach Paws at Home LLC anytime by calling or texting 973.964.7817 or by emailing us. We look forward to answering your questions.