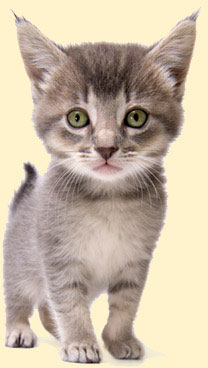 The Paws at Home Pledge
"While you are away from home, Paws at Home LLC will take your place as a responsible, loving, and endearing guardian to your pets. We promise to always be patient with the rambunctious, stern with the troublemakers, affectionate with the cuddlers, and to never be intimidating or overpowering. We will always strive to be the very best substitute for you while you are away."
When you select a pet sitter to care for your pets, you want a capable, reliable professional who will provide your pet with experienced and loving care. That is exactly what you get when you hire Paws at Home.
We provide a healthier, less traumatizing, and more personalized alternative to noisy, overcrowded kennels. Your pets receive the love and attention they are used to having. They will miss you, but their environment and routines will stay intact.
---
Why hire a Professional Pet Sitter?
The benefits for your pets:
No travel trauma: avoid carrier car trips that may upset your pet
Reduced stress: your pets remain comfortable and secure in their own environment
Cure for boredom: our daily visits with your pets prevent feelings of loneliness and long periods of inactivity that can lead to undesirable behavior
Diet and exercise: all usual diet and exercise routines are followed without interruption
Healthy care: with an in-home pet sitter, your furry loved ones are not unnecessarily exposed to illness and other infections from strange animals
Individual love and attention: most importantly, your pets will receive the love and personal attention they deserve
The benefits for you, the pet owner:
No extra travel: you won't be inconvenienced or stressed by transporting your pet to a kennel or boarding facility
No imposing on friends or relatives: plans can change, asking can be awkward, and people can forget. Know that your pets are being taken care of by a professional who always has their best interests in mind
Special home services: additional home care services ensure a household that is in order. We collect the mail, bring in the trash, rotate the blinds and more
Peace of mind: you can feel confident your pets are in capable, caring hands
---
In addition to being the reliable, honest and experienced choice, we are full-time professional pet sitters. Our attention is 100% focused on responsibly caring for your four-legged family and your home while you are not there.
About Sean Mc Grath, Founder
Over a decade of professional pet care experience
Registered member of NAPPS
Bonded and Insured
NAPPS and ABKA Certified


For more information: